Warm and comfortable balaclava with wool in navy blue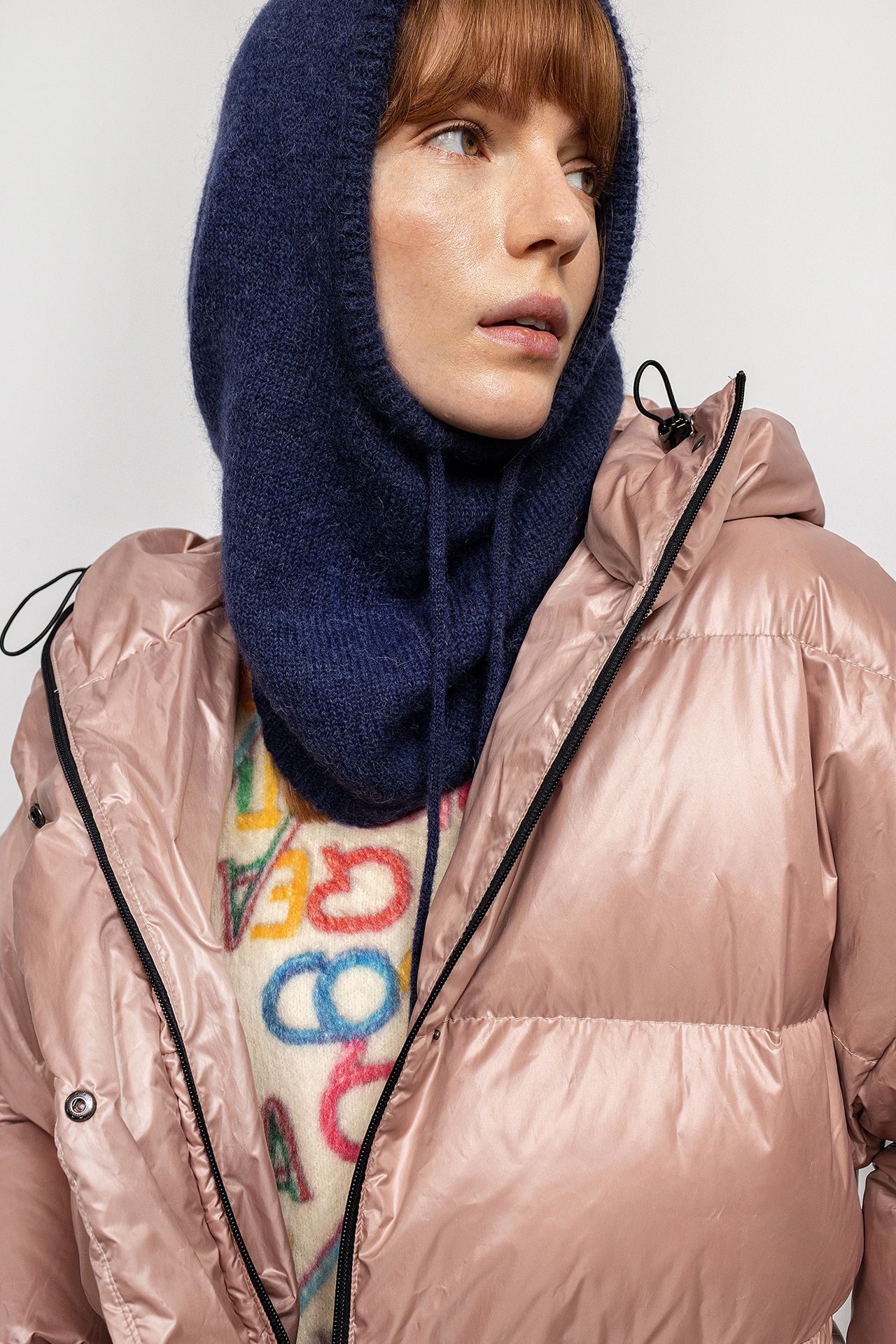 Loose reminiscent of the hood of a sports sweatshirt, the balaclava from the latest collection is perhaps a brave option. But, we created this balaclava to break all the stereotypes of it being a product for kids or not a very stylish, modern piece. This balaclava can be a must-have in your everyday wardrobe. It seems that as a coherent, one-piece accessory made of soft knitted fabric with a fine, tight weave, it protects your head against the cold much more effectively than the classic hat and scarf set. Thanks to the loose, hooded cut and one large opening for the entire face, it can also be worn in a slightly different way than the classic balaclavas that closely follow the contours of the head.
Composition:
32% superkid mohair

32% baby alpaca wool

36% nylon
Properties:
soft, loose weave

welt

round metal logo applique
If necessary – when you get too warm or when you enter a heated room for a moment, for example to a store – you don't have to take it off completely. Use it as a traditional hood, just slide it down a little. Thanks to this, you do not have to worry that it will spoil your hairstyle. Handy straps also allow you to adjust the size of the opening of the balaclava. Depending on the situation and your own preferences, you can freely narrow or widen the opening for the face.