Long socks with the Fluff pattern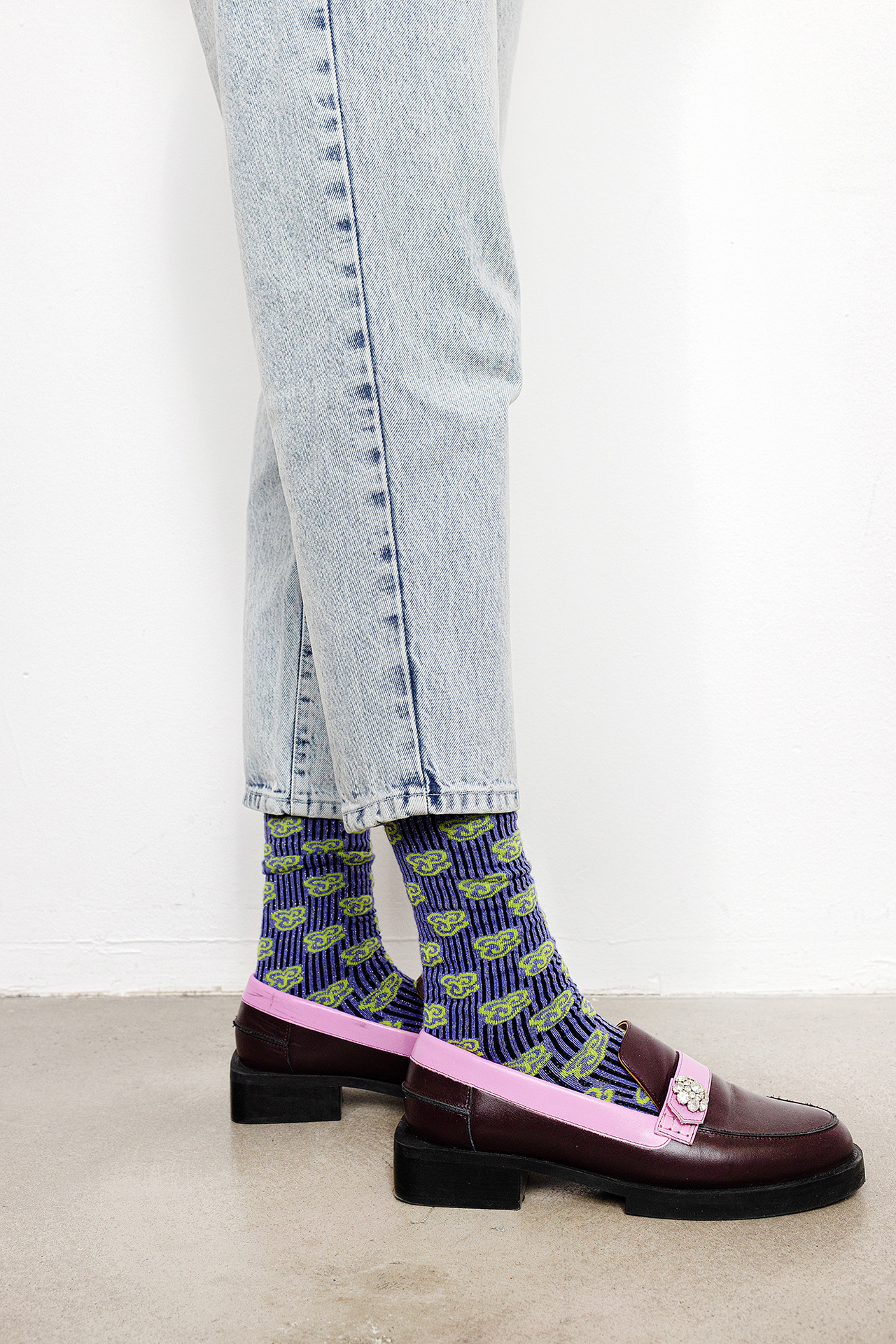 Although we usually do not attach too much importance to this part of the wardrobe, in the autumn and winter season it turns out that our comfort depends to a large extent on properly selected socks. Long and warm socks from the new collection Fluff will reliably warm your feet, regardless of whether you prefer to spend the autumn and winter months under a blanket with a good movie, or rather actively use them in the field, walking in the woods or doing sports.
Composition:
75% Cotton
16% Poliamid (metallic yarn)
5% Lurex
4% Elastan
Like the other elements of the new Fluff capsule collection inspired by the colourful and bold 70s, our warm socks were not created to be just a boring background for everyday stylizations that no one pays attention to. We do not agree with the, still quite common, opinion, that socks should not be displayed and that only plain, one-coloured pairs should be worn every day. We are definitely closer to the attitude of one of the most original Polish writers, Leopold Tyrmand, who, in spite of the ubiquitous greyness of his time, liked to wear colourful, patterned socks and disregarded the biting comments of public opinion.
That's why Fluff socks are characterized by an intense purple colour with contrasting green stripes and a repeating logo of our brand in blue. However, that's not all – to make them even more stylish, we enriched them with shiny thread stitching. You can wear them with everything, although in our opinion it is a shame to hide them under the legs of trousers or inside long boots… On a cold day, put them on uniform tights with your favourite skirt or dress – they will certainly attract attention!